Vagina Chronicles:Double Standards
Written by GeGe
"Patriarchy is a system of relationships, beliefs, and values embedded in political, social, and economic systems that structure gender inequality between men and women. Attributes seen as 'feminine' or pertaining to women are undervalued, while attributes regarded as 'masculine' or pertaining to men are privileged1."
I have never been the type to date multiple men at the same time. After my last breakup, I decided, I am going to play the field and enjoy myself.
I met and went on multiple dates with some decent and not so decent men. Some got a one or two more dates, but others were one and done. There was three that I really liked and decided to continue to go on dates to get to know them better and keep my options open.
I dated these three men consistently for a period of 3 months. All parties were made aware that, "I am dating, you are not the only man I am dating." Everyone (so I thought) was OK with that. I would go to lunch with one and have dinner with another. One of the guys was able to break from the pack. I started talking and seeing him more than the other two. This man was also dating other people- which I didn't care about because, nothing was exclusive with anyone.
Fast forward months later… We are now exclusively dating each other. We are having a conversation about when we first met. He gets upset that I had "gave up the pussy" to another man in a time frame that he felt was "quick". I reminded him that at the time we met, he was also dating and sleeping with other women… His response… "I am a man!"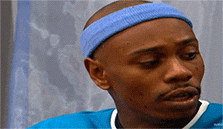 In the year of 2021, are men STILL that patriarchal in their thinking that women are not allowed to be sexual beings? I politely told him, "You have a six-figure salary, I have a six-figure salary. You own a house; I own a house. You have a car; I have a car. You like having a good sex life; I like having a good sex life. You can be in your feelings all by yourself. I will not be shamed for the decisions I made as a single woman." He then proceeded to sulk on the couch
If Trick Daddy can openly talk about having his legs spread eagle to get "eaten out" by a woman, surely my vagina chronicles shouldn't be scrutinized and we can get rid of this "I am man narrative."
References:
Catherine J. Nash, in International Encyclopedia of Human Geography (Second Edition), 2020